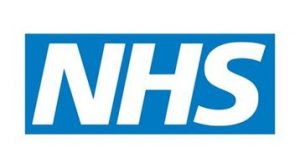 The Social Prescribing service is designed to help people with a range of problems that are not medical, but have a direct impact on their sense of wellbeing. We usually work with clients for around 6 months, starting with an initial discussion that can last up to an hour. We will listen to you; find out what is important to you and start to make an action plan to tackle your worries at a pace that suits you. We try to help people find their own solutions rather than telling them what to do, so that they have more control over their own health and find ways to improve how they feel in a way that suits them.
Some of the things we can help with include:
√  Money worries, debt, benefits and budgeting
√  Employment and learning
√  Housing
√  Social isolation and loneliness
√  General wellbeing and help with healthy behaviours
√  Feeling more connected and helping in your community
We can link you with the people, knowledge and activities that can help you to feel better. We might recommend groups and activities within the community, or local and national organisations who can help. We take a holistic approach, considering practical problems, lifestyle and wellbeing as interconnected issues that each impact on the other. We address this by talking about the Five Ways to Wellbeing, small steps we can all take to improve our feelings of health and contentment. The Five Ways to Wellbeing are: Connect, Be Active, Take Notice, Keep Learning and Give. You can find out more about the Five Ways to Wellbeing here Five Ways to Wellbeing.
Referrals to Social Prescribing are made through your GP or other health professional so if you would like to make an appointment please ask at your Doctors Surgery. We take referrals for patients registered with any of the GP surgeries in Malvern – Malvern Health Centre, New Court Surgery, St Saviours Surgery and Whiteacres Medical Centre.
______________________________________________________________________________________________
         Social Prescribing: What our service users say
You were really kind and supportive. You gave me the time to work through things.
You were so kind to me and I felt you really cared
It helps you to believe in yourself and when you believe in yourself you can get things done and feel happy again
I am starting to feel part of Malvern now
You put me at my ease so I felt comfortable talking about my emotions with you, and knowing you're there is really reassuring, you really have been helpful.
You listen well
You never judged me
Thank you for your assistance with this [successful PIP application] I can't tell you what a difference it will make to my life going forward
You give me courage
I'm so glad the doctor called me that day [and suggested social prescribing] because otherwise I'd still be in an absolute mess and not knowing where to turn
It really puts my mind at rest knowing there is someone I can get in touch with if I'm struggling
Talking to you has made me feel safer and calmer
______________________________________________________________________________________________